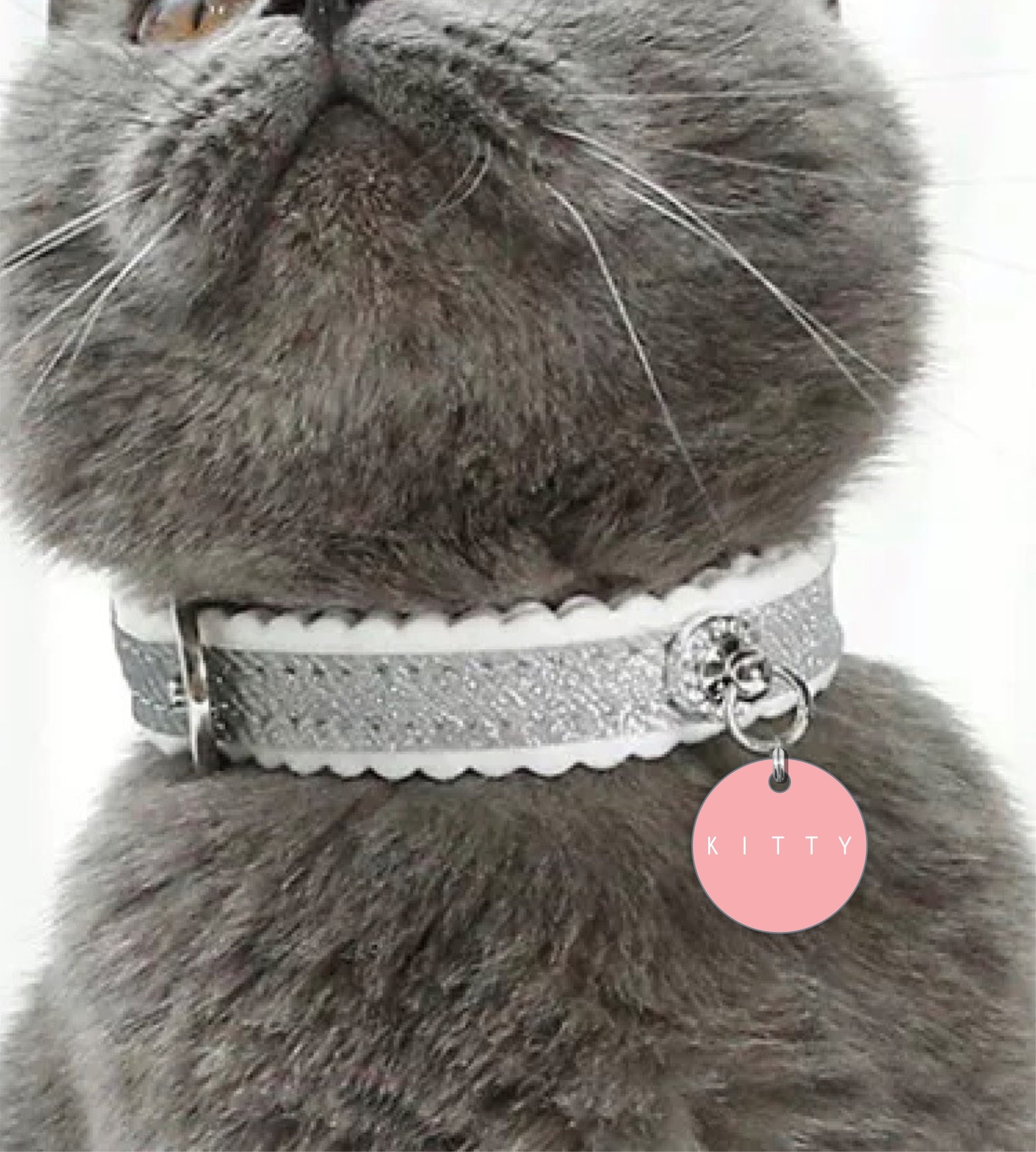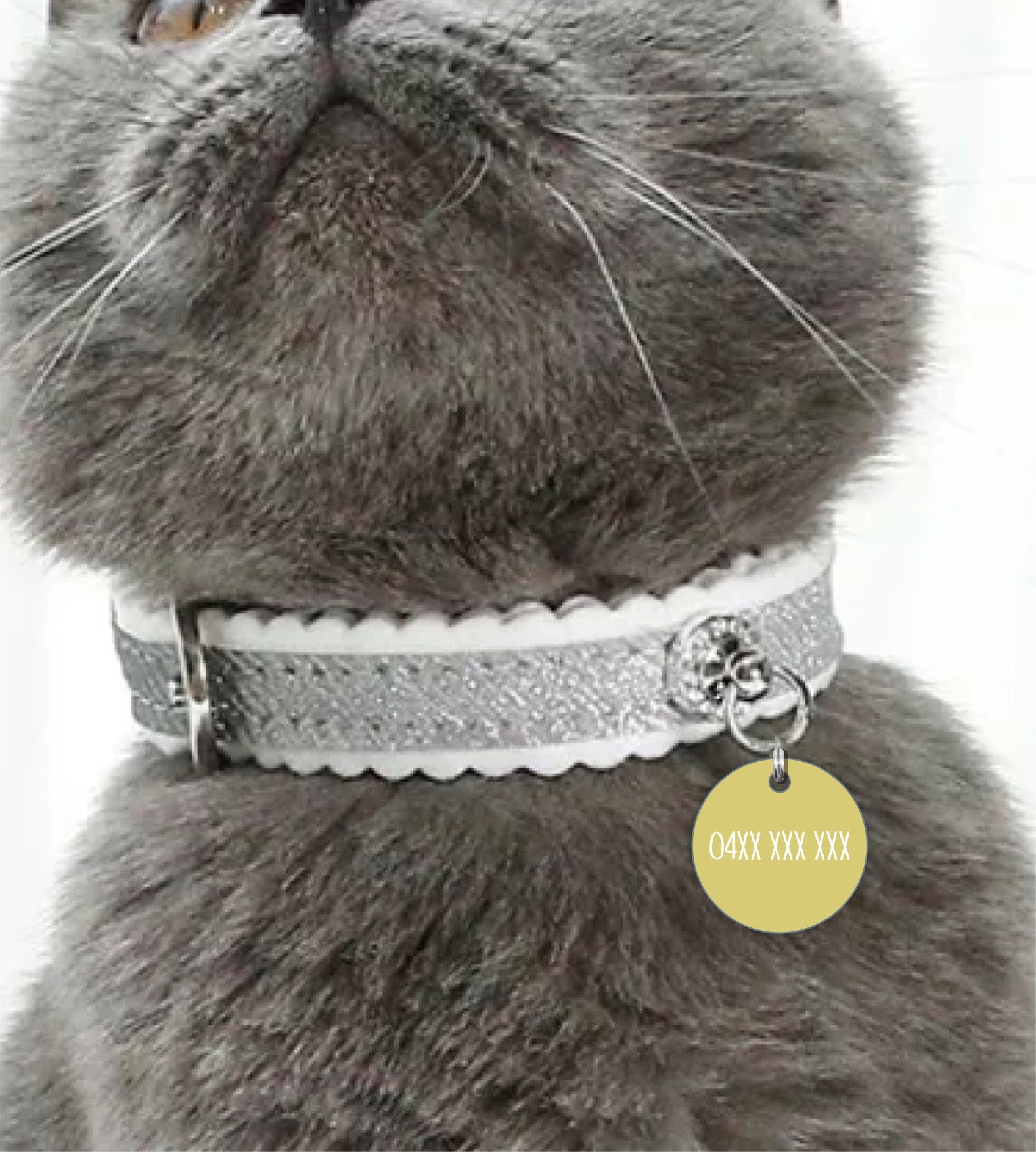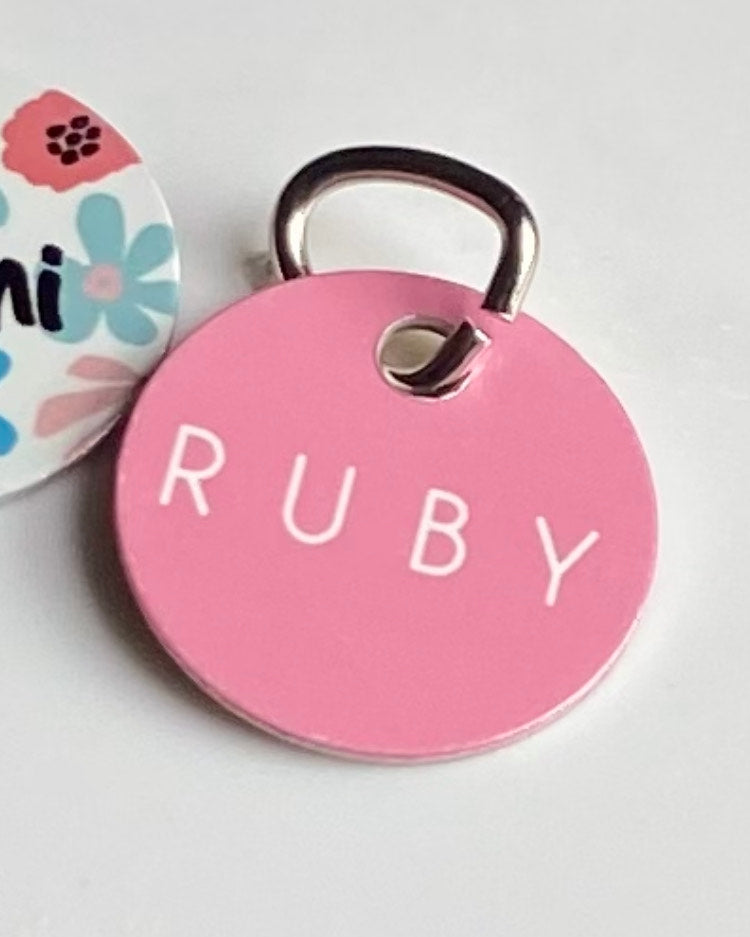 Small 25mm Personalised Pet Cat ID Tag - Kitty Gelato
Small 25mm Pup Republic Co Pet ID tags 
The perfect size tag for Puppies, Kittens & Cats!
We use the highest quality materials to provide you with a range of fun personalised Dog, Cat and Pet ID tags. 

PR+CO tags are made from hard-wearing durable aluminium, Perfect for pets who love to get wet, play rough or just sleep all day! 
Our tags are printed on the both sides & come with a 20mm split ring for easy attachment.
Sizing - Approx 25mm high x 25mm wide x 1mm thick
Pet tags are to keep your pet safe when out & about! Always check your new tag for any signs of chewing... some of our furry friends may take a while to adjust to their new collar accessory.
Enter any other requirements in 'Instructions to seller' during checkout
 Please allow 5-7 working days for your Pet ID tag to be Designed and printed
Share