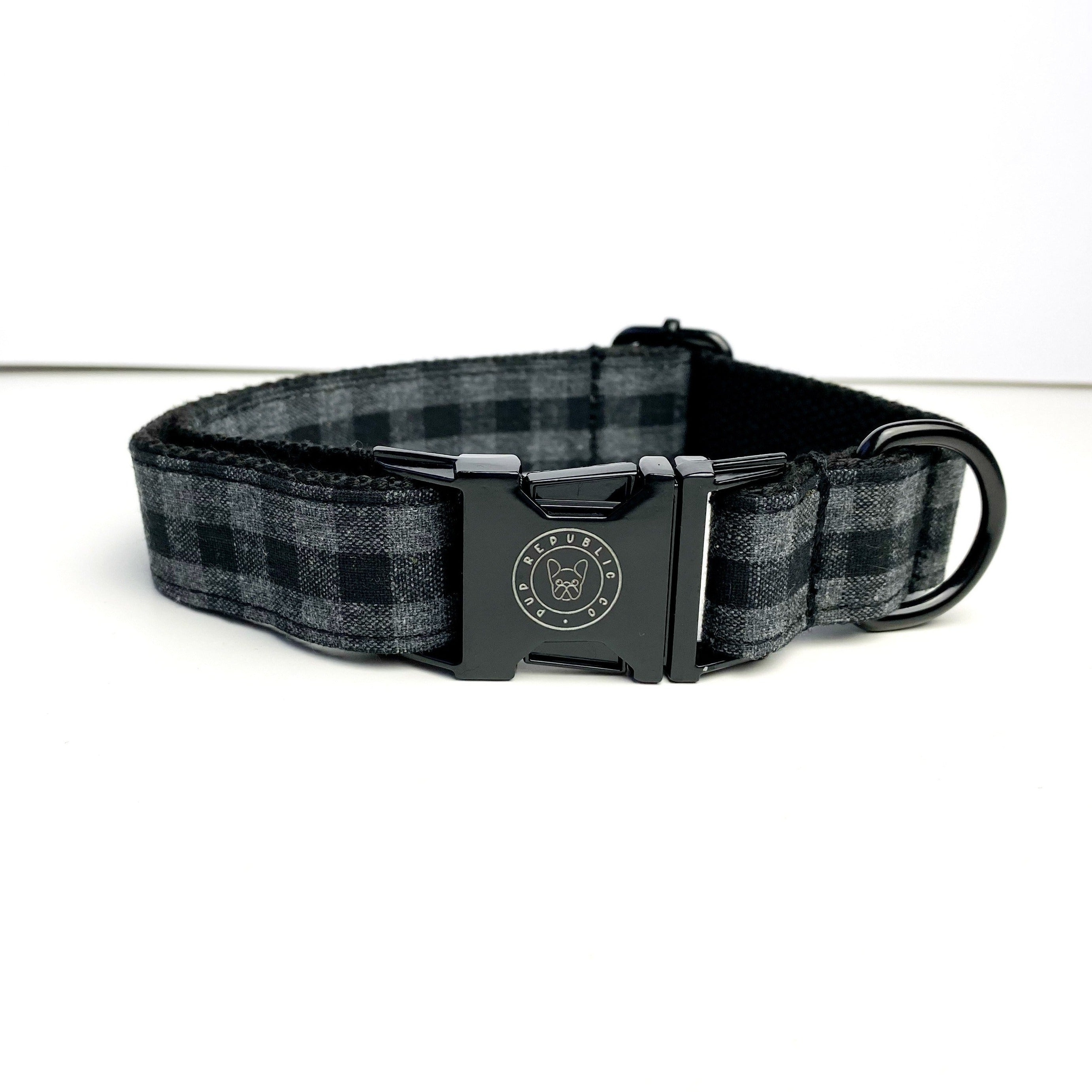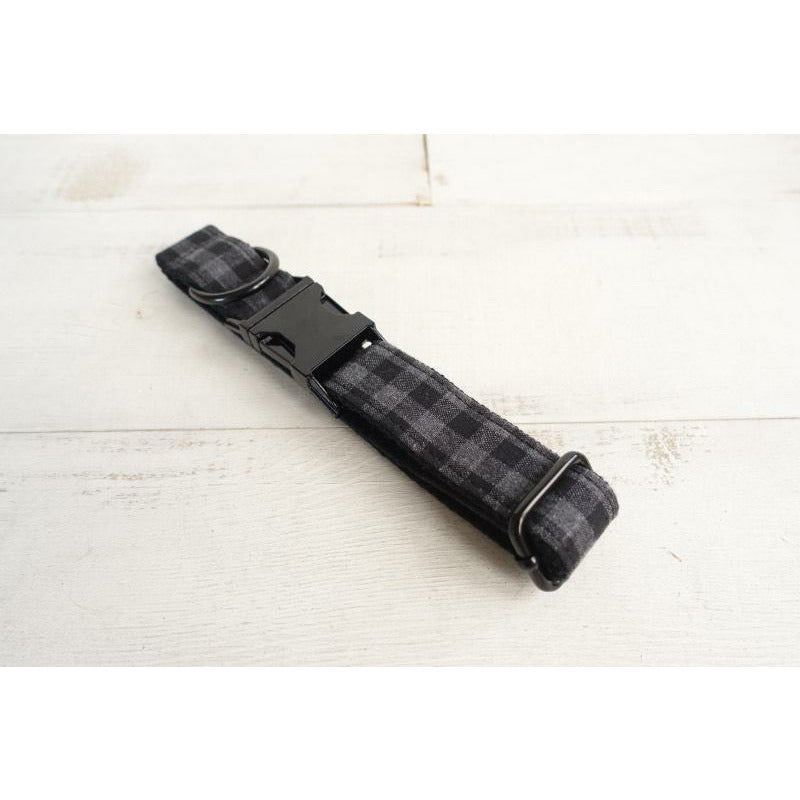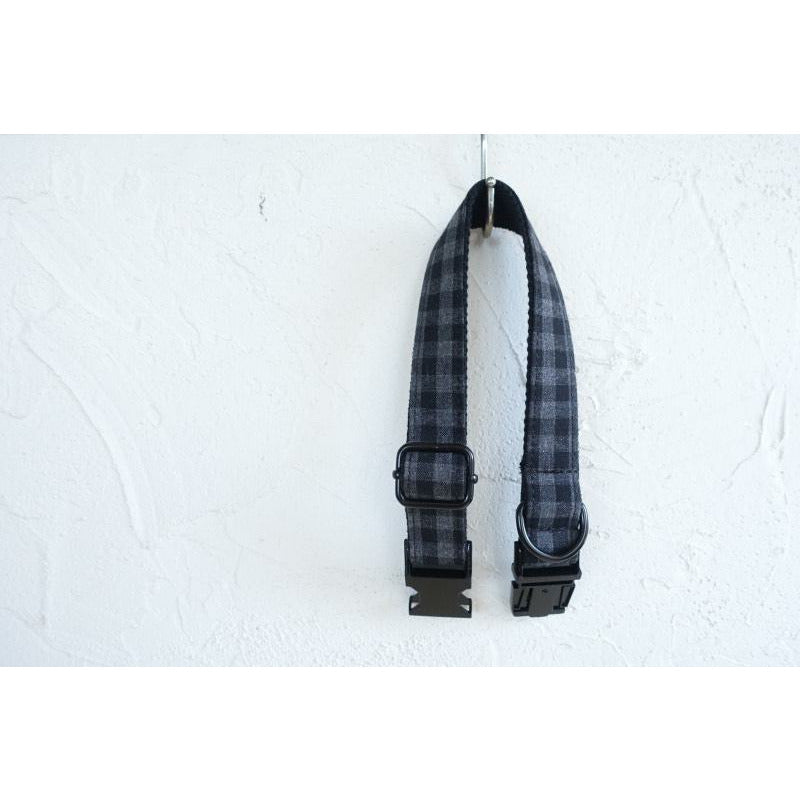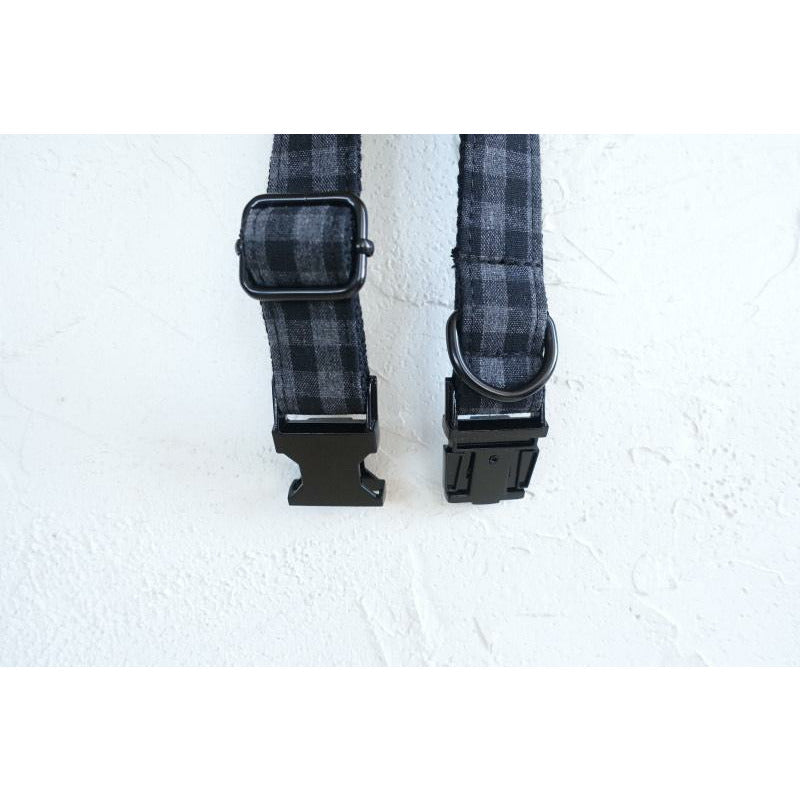 The Black Plaid Dog Collar - Check Mate
KEEP YOUR BUDDY IN CHECK!!
The PR+CO Black Plaid CHECK MATE collar comes with black hardware keeping your pup walking instyle.
PR+CO collars come in various sizes
To ensure comfort & the perfect fit please refer to the size guide below
All collars are come with an adjustable slider.
*Please note collars do not include personalisation
 PR+CO SIZE GUIDE
 COLLAR
Please ensure you measure your dogs neck and allow a two finger gap between your dogs neck and the collar
| | | |
| --- | --- | --- |
| Size | Width | Length |
| XS | 2.0cm | 23-30(cm) (approx 9.1-11.8") |
| S | 2.0cm | 31-41(cm) (approx 12.2-16.1") |
| M | 2.5cm | 42-48(cm) (approx 16.5-18.9") |
| L | 2.5cm | 49-55(cm) (approx 19.3-21.7") |
| XL | 2.5cm | 56-62(cm) (approx 22.0-24.4") |
LEAD
| | | |
| --- | --- | --- |
| Size | Width | Length |
| XS | 2.0cm | 110(cm) (Approx 43.3in) |
| S | 2.0cm | 110(cm) (Approx  43.3in) |
| M | 2.5cm | 120(cm) (Approx 47.2 in) |
| L | 2.5cm | 120(cm) (Approx   47.2 in) |
| XL | 2.5cm | 120(cm) (Approx   47.2 in) |
Colours may vary slighty , due to different monitor display
Refunds or exchanges will not be accepted for wrong sizing or change of mind
Share